Welcome to Mala Vecindad, the first Beer Hotel in Latin America.
We have light beer, dark beer, goldens, lagers, IPAs, and Porters. We have kegs, jugs, cups, mugs, crowlers & growlers. We also have rooms, a restaurant, mexico-extravagant food, shared spaces, art déco architecture, 40's décor, and the best service.
Above all, we have a mission: to rescue our beloved neighborhood, one beer at a time.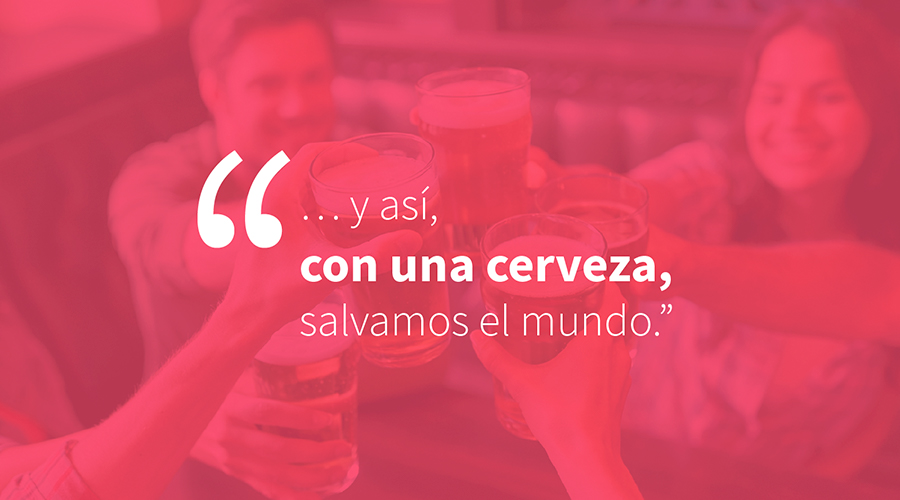 Beer Hotel
To make beer an extraordinary experience.
At INMENSE HOTELS we are good (some would say extraordinary) hoteliers, and one day (after a few too many pitchers) we had the idea of a hotel where you could feel the warmness of friendship and have a beer with your breakfast.
Necessary to create a Beer Hotel was finding the best brewers and boy did we find them! Drinking partners, it turns out we have a lot more in common with Primus than he had imagined. The delicious beer happened to have an incredible business trajectory.
Our Rooms
SUSTENTABLE DÉCOR
Mala Vecindad is all about second chances, about rescuing from oblivion and abandonment, about giving a new life to the old and forgotten. Our furniture, as the building itself, is recycled. We worked with local upholsterers and carpenters to reuse the existent furniture, just as we worked with local blacksmiths to recover the building's ironwork and the classic art deco decorations.
We search to keep and reproduce the same aesthetic from the 1940's when the hotel was at its best. We combine our history with our passion: beer. The result was a unique style, as unique as we are.
If you care to know more about our hotel's history, you can ask our staff to relate all the anecdotes and stories. Order a beer, a tour of the facilities and find out all the rescue work behind Mala Vecindad.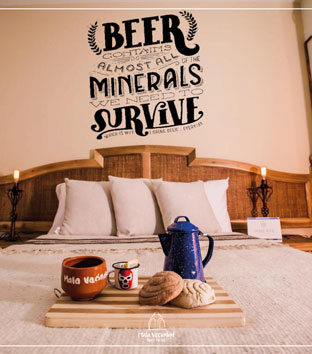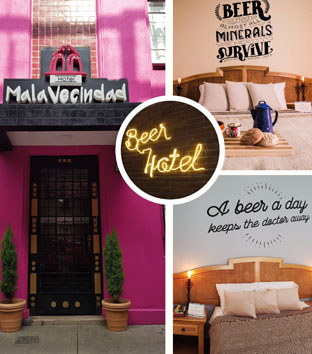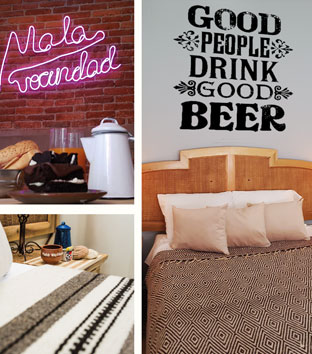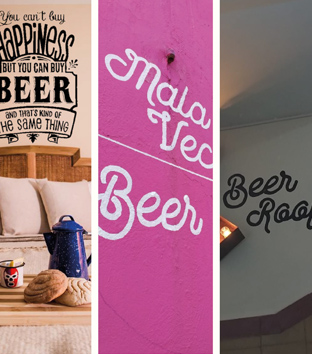 Our Restaurant
There is neither a good hotel nor a good beer without a good meal. Pair your drink with one of our wonderful, magnificent, extraordinary, delicious, filling, unforgettable, epic, and fantastic dishes.
Do you know any recipe with beer?